KCTC, a comprehensive logistics company with the vision for the future!
We will enhance the value of our clients.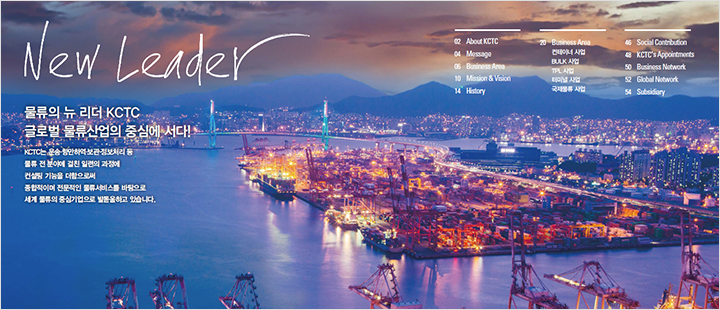 KCTC is taking a leap forward to become a leading company in global logistics industry by offering professional and comprehensive logistics service in the total process of logistics through our logistics infrastructure in and outside Korea, our network, our operation know-how, the cutting-edge information system and professional consulting service.